AIRPORT INTELLIGENCE ASSESSMENTS
The Airside and Landside Airport Intelligence Assessment provides valuable airside and landside intelligence to support better decision making in your airport operations. Understanding and measuring all Airside and Landside activity is the key to operating the most efficient, effective and risk managed airport.
Maximising data capture and converting it to meaningful business insight will create opportunities to generate significant dividends for you and all airport stakeholders.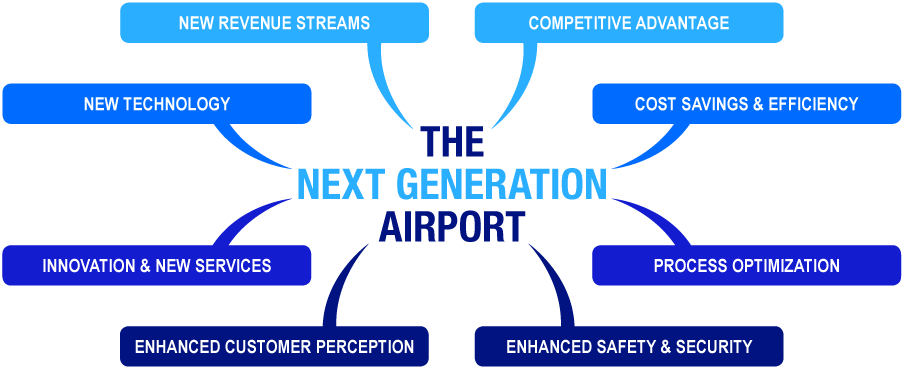 Our Methodology includes:
| | |
| --- | --- |
| | Conducting key meetings with client staff/partners to understand business architecture and key airside activities. |
| | Conducting a "day in the life of" key airside functions – "process shadowing". |
| | Understanding and collecting sources of data or artifacts required to understand where current data is available and any gaps in overall architecture. |
| | Best practice benchmarking of airside activities, end user functionality, regulator compliance and commercial / innovation opportunities. |
| | Utilising airport and business intelligence expertise to deliver best practice scenarios for airport efficiency and effectiveness. |
DELIVERABLES OF THE ASSESSMENT
The Airside and Landside Airport Intelligence Assessment will deliver the following key outcomes for your airport:
| | | | |
| --- | --- | --- | --- |
| | Mapping of airside and landside specific processes, artifacts and the benchmarking across airport best practice. | | Data point architecture assessment detailing currently available data points and an associated gap analysis. |
| | Assessment of Aerodrome Activities, Performance and Efficiency elements. | | Optimal Operational Analytics Framework development. |
| | Assessment of systems architecture, roles & responsibilities for airside. | | A roadmap to close gaps and deliver business value. |
| | Benchmarking comparison of efficiency factors within the Airport operations. | | Business case to influence and enable recommended initiatives. |